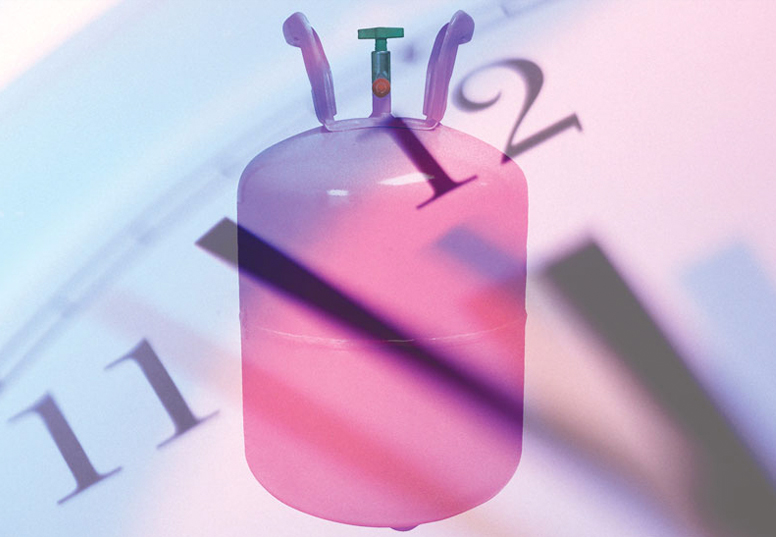 Will Refrigerant R-410A Always Be Available?
What does the future hold for R-410A?
It may seem to be a simple — or even unnecessary — question, but the HVACR industry has seen a number of refrigerants go from being the "refrigerant of the future" to a mainstay in the marketplace to delisted in the span of one generation of equipment.
The U.S. Environmental Protection Agency (EPA) has not given any indication that it will target R-410A in residential applications, and under the Trump administration, the agency may perhaps be less aggressive than it was under the Obama administration and, therefore, less likely to push for additional refrigerant phasedowns. Those factors would seem to indicate that the future of R-410A in residential equipment is fairly secure.
However, one must consider that R-410A is a hydrofluorocarbon (HFC), and under the Kigali Amendment to the Montreal Protocol, developed countries — including the U.S. — have agreed to begin to reduce their usage of  HFCs by 2019. Developing countries will begin reducing their usage in 2024 or 2028. The amendment, which needs to be ratified by the U.S. Congress, is designed to reduce HFC use by 85 percent between now and 2047.
Member companies of the Alliance for Responsible Atmospheric Policy, which represent more than 95 percent of U.S. HFC production and a majority of the manufacturing and other user industries, have pledged their commitment to the research, development, and commercialization of new technologies that concentrate on low climate impact. These businesses supported a global agreement under the Montreal Protocol to facilitate the orderly transition to such technologies.
Read the original article here.