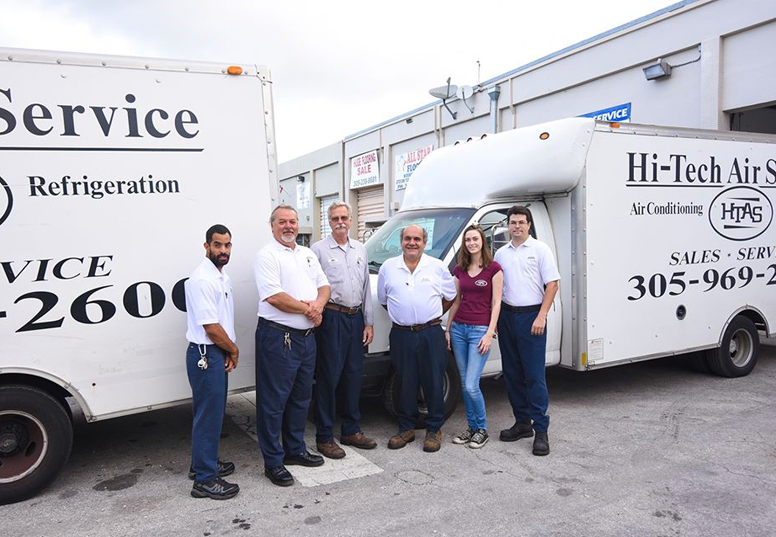 Pinecrest A/C Repair and Maintenance Service
When it comes to air conditioning repair and maintenance, you need support from the best HVAC service providers in Pinecrest. The smallest of details matter a great deal when diagnosing A/C problems and performing repairs that stand the test of time. Let our Pinecrest HVAC repair team work on your home cooling system and you will rest assured knowing the best in the business are hard at work getting your system back to full functionality in as little time as possible.
Every Air Conditioner is Fallible
Your home or small business air conditioning system is bound to break down in due time. Just like every other machine, air conditioners will eventually malfunction after extensive use. The question is how you will approach maintenance and repair. Relying on the neighborhood handyman or an amateur HVAC repair service specialist has the potential to cause even more damage to your heating/cooling system. Do the smart thing by leaning on the proven professionals for your HVAC maintenance and repair. We will identify the true cause of the problem, explain the issue in plain English and perform the necessary maintenance & repair on your behalf.
In some cases, the air conditioners refrigerant is leaking or at a low level. If this is the case, your air conditioner's cooling capacity will be significantly reduced. Our challenge is pinpointing the location of the leak and performing the necessary repair to get the system back to full functionality. In other cases, the unit is not cooling, as it should. Our technician will analyze the condensate drains to verify they are not clogged. If the unit is not functioning at all, our crew will check the electronic controls. In particular, we will key in on the compressor's electric connections, capacitors and/or fan controls.
In other situations, the air filter is clogged to the point that it minimizes airflow, decreasing the air conditioning system's ability to eliminate humidity from the air in your home or business. There is no sense attempting to troubleshoot these problems on your own when our experienced Miami air conditioning repair experts are a call away.
Professional HVAC Repair Done Right on the First Try
If anything is wrong with your homes HVAC system, do not assume the underlying problem will work itself out on its own as time progresses. HVAC problems force an in-depth analysis from our Pinecrest heating and cooling team. We invest the time and effort necessary to understand the true cause of the problem, perform the necessary repair or maintenance and get your system back in working order in as little time as possible. Our fully insured, licensed and trained HVAC technicians have all the diagnostic technology, equipment and knowledge necessary to replace parts, perform repairs and ultimately get your cooling system back in tip-top shape.
Familiarity with your units
Most of the A/C systems are similar but they do have some differences. You must employ a professional service provider who has expertise in handling the types of units from inside and outside. We obtain a great understanding and proficiency in handling all types of A/C systems of different brands including Trane, Carrier, and Lennox.
The Trustworthy HVAC Service You Need and Deserve
You spent a considerable amount of your hard-earned money on your home cooling and heating systems. This is not a time to take chances by hiring a neighborhood handyman or other amateur. Let our professional Pinecrest HVAC repair crew handle your cooling issue and you will be provided with a completely honest assessment. We will pinpoint the exact cause of the problem, perform the repair without busting your budget and ensure you and your loved ones enjoy a comfortable living space.
While much of the competition provides one-size-fits-all supposed solutions, we tailor our HVAC services to each customer's unique heating or cooling problem. If maintenance or repair is necessary, we will tell you the truth rather than push for costly replacement. Our mission is to earn your trust and exceed your expectations to the point that you recommend our Pinecrest HVAC service provider to friends, family, co-workers and others.
HVAC Repair Service is a Call Away
If anything goes wrong with your home cooling system or if you have not had maintenance of these essential systems performed in the past year, it is time to take action. Reach out to our Pinecrest HVAC repair and maintenance crew to do the work. Give us a call today at (305)969-2600 to schedule an appointment.