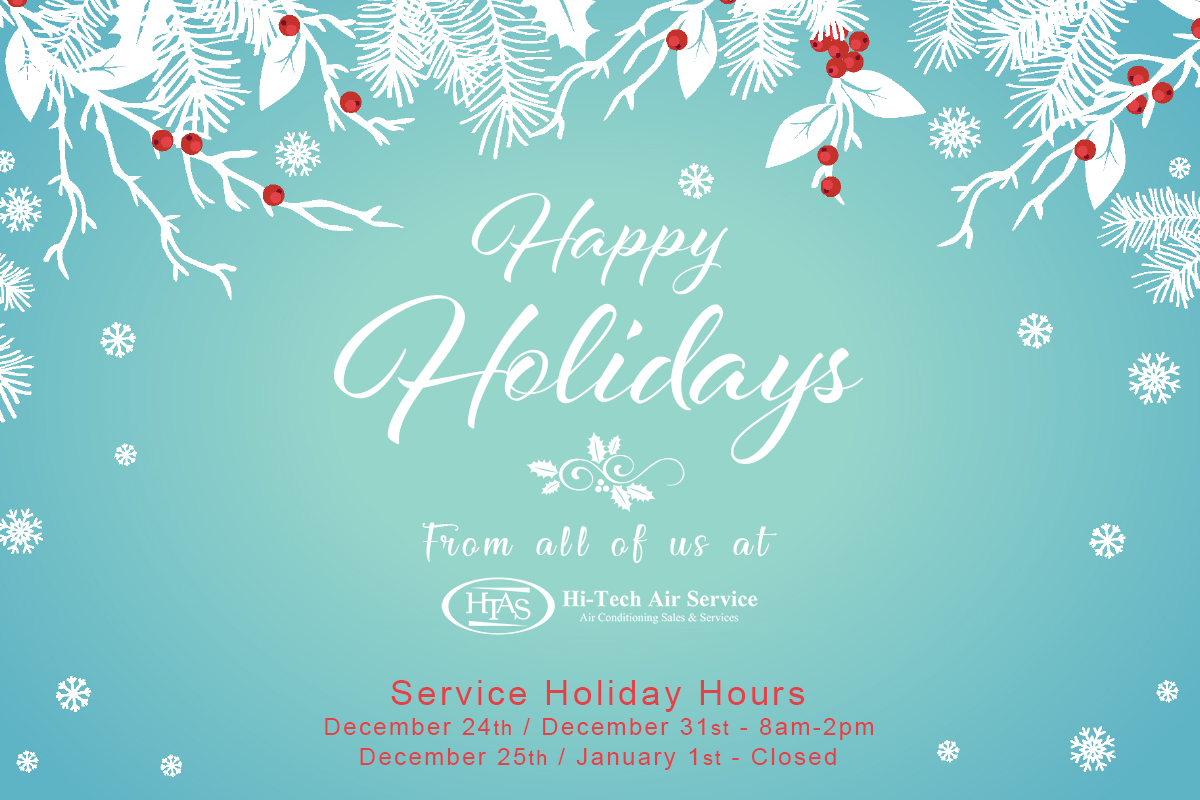 Happy Holidays from Your Local Miami HVAC Contractor 2018!
Everyone here at Hi-Tech Air Service would like to wish you a very Happy Holidays! We want to take this opportunity to thank all of you our wonderful customers, friends and staff who make our business possible. We look forward to working with you in the future 2019. Have a wonderful holiday celebration and enjoy this time with friends and family over the next two weeks!
As a quick reminder, if you have not scheduled your maintenance visit for your air conditioner system, you could be losing money with high electric bills. We have monthly, semi-annual and annual maintenance that will not only prevent high repair costs but also help your system run as efficiently as possible. This process will help improve the air quality in your home along with lower your utility bills. Having a comfortable home with high efficient air system is a holiday gift that everyone can appreciate. Contact Hi-Tech Air Service today to have your hvac system checked.
Happy Holidays from Hi-Tech Air Service!