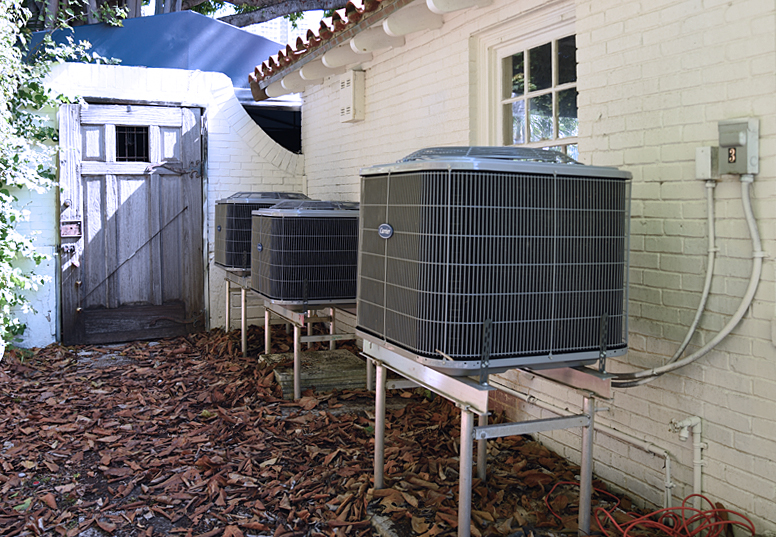 A/C Installation and Repair Services in Miami
The Summer heat is coming to South Florida. Are you tired of your old air conditioner not being very reliable? Is it constantly leaving you stranded without cold air or costing a lot of money to run? Here at Hi-Tech Air Service we can help provide you with a new economical air system that will last you for 8+ years with yearly maintenance. As technology has evolved over the years, so have the air conditioning systems. You can now control the temperature of your home via your smartphone. Yep, no longer are the days of arriving home from a long day of work to a hot house. You can start the a/c up right from your phone and save money by setting a programmable thermostat as well.
Our air conditioner repair and installation program is done by only licensed and qualified trained HVAC technicians. First, you'll need a unit for the AC installation, we offer new units as well as re-install existing units. And, not only do we offer AC installation, but we can disconnect units safely as well. These units have a lot of energy running to them that could severely harm or even kill someone that doesn't know what they are doing. Do not attempt yourself. This is dangerous. Have a licensed professional do all the work for you. Call now.
Hire a Professional
A/C installation is an exciting time for us HVAC techs becase we get to help customers improve their homes air quality. Before hireing an a/c installer, you should ensure you are hiring an hvac professional with a state license. You can simply ask while you schedule your service or looking at their website. Ask for a copy of their license and insurance and don't just take their word for it. Being proactive will save you headaches later down the road. This allows you to enjoy your new AC for years to come. An installation is not something that should be done by a simple handyman, as these units are quite complex and do need a lot of electricity to run them. Proper steps must be taken in order for a proper installation to take place.
Decide on the Type of A/C Unit
Before having a new air unit installed, you should do your homework on what type of unit you'd like or need. Take time to ensure your unit is sized properly as well. Of course, we are happy to help you will of this.
If you need help or have any questions regarding your home's air quality, do not hesitate to contact us via phone (305)969-2600.